I started working out at home and lost the first 40 pounds without even stepping foot in the gym. It wasn't easy but I worked out everyday. I slowly applied a technique to trick my mind into feeling full. This helped me with the hunger pains and changing my nutrition. I started to feel better and realized I needed to do more if I was going to continue to change. I started out like most people, not knowing how to exercise and the free-weight section of the gym was so intimidating that I wouldn't walk over there. I decided to get a body age assessment and the personal trainer gave me an overview of what it meant. She gave me some basic information and introduced me to the weights! I was fortunate enough to meet a few competitors who helped me correct my form with every new piece of equipment I used. I loved the changes adding weight training brought. You must make decisions that will create results. Joining a gym, getting my body-age assessment, adding weight training and staying consistent were all my decisions.

It wasn't always easy but I continued to push myself past many plateaus. I still experienced self-doubt throughout my progress but it was beginning to subside as I kept doing the routine, day in and day out. As I grew in knowledge and confidence I would make adjustments to my routine and nutrition constantly so that I could continue to change. Education was key to my success. I read many articles and applied different techniques to my workouts. I enjoyed lifting the weights and I was surprised to find that I was actually pretty strong. Others were beginning to notice and my self-esteem and confidence were being repaired along the way.

A friend asked me if I thought about competing as a Figure Body builder. I kept this in my mind everyday as I trained. I finally put my mind to the fact that I was going to compete; and for me. I thought this is a great way to stay focused and yet another decision I can stick by. Yes, it was A LOFTY goal but a goal nonetheless. I sought additional help and received a diet from a truly amazing competitor, Derek Rapaduski. He was the intimidating guy who was there at the same time everyday religiously. He was always willing to help those that were determined to change and he saw in me that determination. He wrote a diet for me and helped me with my prep so I could compete. Even though I trained hard on my own everyday, I still looked to him for direction when I needed it. Through his encouragement and my determination I started to replace the "I can't with I CAN!"

I entered a figure and body building competition hosted by Kevin Noble and had the time of my life! I smiled bigger than I had in a long time. I went on to improve and competed twice more in the same year. I overcame the largest obstacle of my life. I put myself out there to be judged. Although I didn't place, I knew I was a winner before I stepped out on that stage! My own personal rewards gave me the feeling of winning the overall. My family handed me an engraved fitness achievement award that I cherish. It's the only trophy that will ever have the most meaning to me. I was also fortunate to have amazing friends that supported me. Magda Zapart who always pushed me in the gym, Corrie Cordero who was my biggest cheerleader through all the emotional moments and Gina Lara who helped me become the fitness model I am today. Gina who is an inspiring international fitness model with Bodybuilding.com (as seen in the photo) presented me with an engraved fitness achievement sword at "The Continental" a figure and body building competition in 2007. My journey to the stage continued as I competed in Figure on May 8th 2010. I took home the 2010, Heart of America Natural Classic Jerry Thomas Memorial Award for fitness achievement.

Also in 2010 I was asked to judge my first body building show. This was a great honor to me as I feel I have come full circle with my transformation. I continue to judge shows today.

In January of 2011, I accidentally stabbed my hand while trying to pry apart frozen salmon patties with a sharp knife. I severed the tendon and nick another one in my left hand. I was left without the use of my left hand and arm for 16 weeks. I was invited to train with a friend who was a strongwoman competitor just weeks after regaining use of my hand. I sat down without training and pulled a 4500 pound truck to me.
(The video is on my YouTube channel MKValenti)

I trained for three months and on November 19th, 2011 I competed as a Strongwoman! I took second place and qualified for Nationals. It was a great experience and I'm very fortunate to have new and exciting goals for 2012!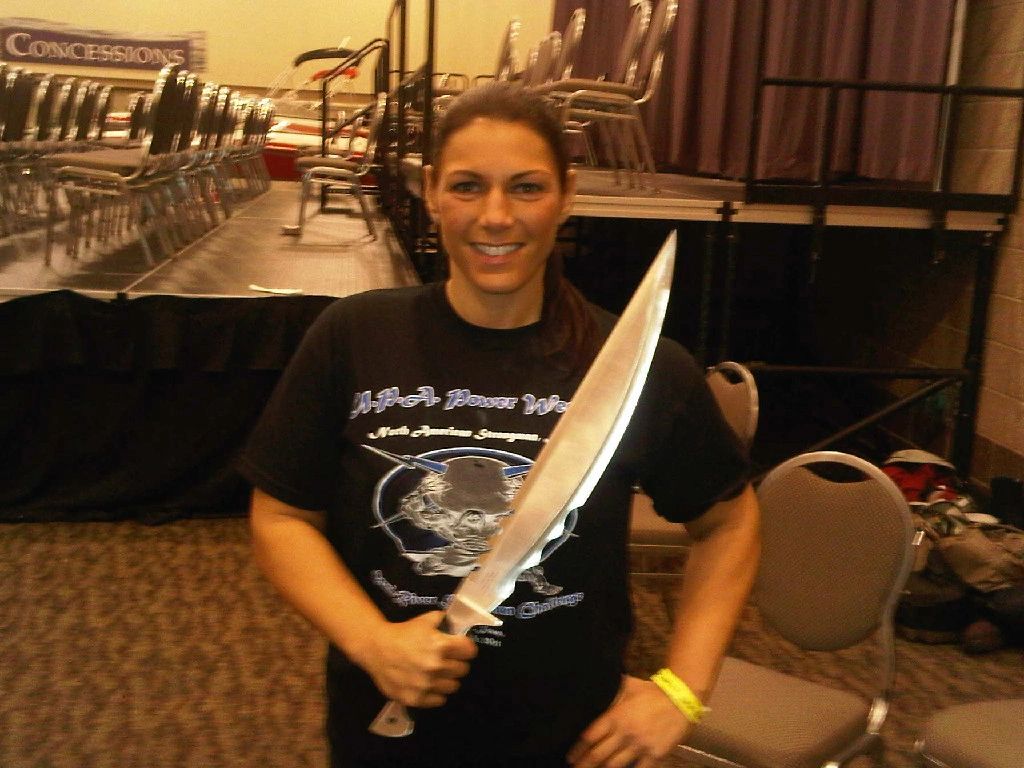 June of 2012, I rode my first 100 miles for the MS charity. It was a huge accomplishment to me to cycle that far for that long. In Sept. 2012, I had a cycling accident where I fell off my bike and hit my head on a steel guard rail. I injured my neck and shoulder and have been working on recovering so I can compete again.

January 2013, I have created Forever In Tune 4LIFE. This is a website, FB page, twitter account and YouTube channel that I have created to help others stay in tune, mind, body, heart and spirit. Many updates to come!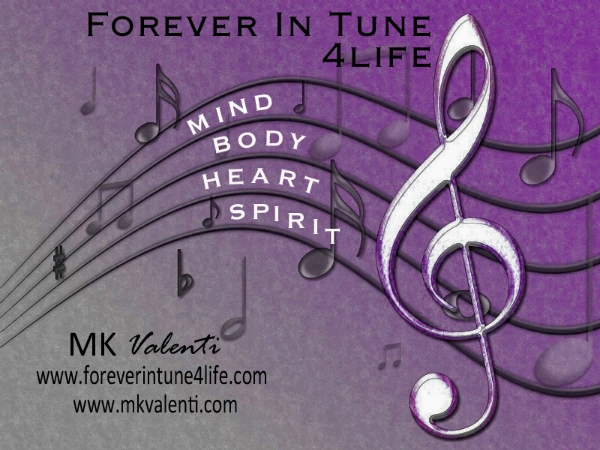 Now, here I am still improving on my own physique hoping to attain the look and strength that I desire. I am learning and growing physically, mentally and spiritually. In the meantime, I want to give back and help others out there realize that "EVERYTHING YOU WANT IS WITHIN YOUR REACH, SO ALWAYS KEEP REACHING!" Encouragement and support is key to a successful transformation. Always keep reaching as rewards are only given to those who put forth the effort to achieve them. Believe in yourself, I do! Live...Laugh...Love :-)